ASSISTED LIVING SERVICES
The reality is that many families can't provide appropriate day-to-day care for their loved ones. Schedule demands, geographic location and lack of training are just a few of the difficulties family caregivers face. In this struggle, A BEST FRIEND INC. is there to fill in the gaps with expertise and compassion.

A BEST FRIEND INC. offers practical and social support to seniors and older adults. Our goal is to keep older adults in their homes living independently and safely with dignity for as long as possible.

You will value having our expertly trained and friendly staff at your service. We pride ourselves in offering the services of a professional, attentive team, committed to helping you maximize your quality of life and independence.

And because we respect your independence, A BEST FRIEND INC.'s Assisted Living Services can be customized to your individual needs.
A BEST FRIEND INC.'s
continued commitment can be seen through the highest quality standards of service. We strive to provide personal service remaining in constant contact with our customers to ensure their complete satisfaction.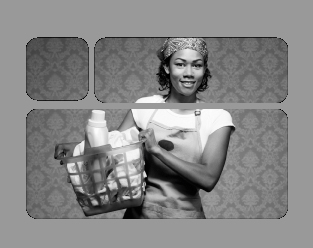 For seniors who aren't ready to move to a community and wish to remain in their own homes, A BEST FRIEND INC. offers a variety of
"At Home" Assisted Living Services to meet our clients' changing needs. We coordinate with seniors and their family to create a personalized service plan that helps seniors live as independently as possible in their own home.

SERVICES

COMPANIONSHIP: Through conversation and company, our staff and clients are able to form close, friendly relationships with each other.

MEAL PLANNING: Assistance with meal planning and preparation can be done with the help of our staff.

LAUNDRY SERVICE: Our staff will wash, fold and put away laundry for clients. An Ironing service is also available.

TRANSPORTATION SERVICES: Whether it be a trip to the grocery store, library, recreational activity or a doctor's appointment, our staff is able to provide transportation for those who need it.

ERRAND RUNNING: Our staff can assist clients in performing necessary errands such as prescription pick-ups, getting groceries, or shopping.

APPOINTMENTS: Clients can rely on our staff to accompany them to and from their appointments if necessary.

When we meet with you we will discuss what you would like and provide the appropriate options for you or your loved one, so that we will be able to accommodate your needs.

We begin by reviewing your needs through discussions with involved family members. Next, working in conjunction with the family, we develop an individualized program to manage your daily needs.

We work to your schedule requirements and take proper steps to ensure that you or your family are given the best service possible.