Alina's Certifications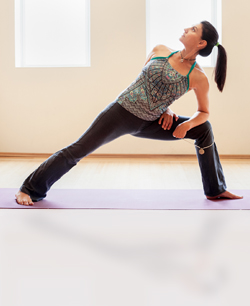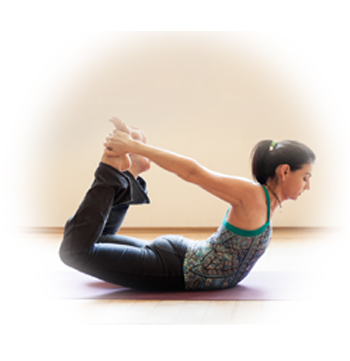 iRest Yoga Nidra Meditation
iRest is a simple and accessible form of meditation designed for modern day living. iRest for the Military - Whether you are an active duty service member, veteran, military family member or professional working with the military, iRest can help you address the unique challenges you face, whether related to adjustment back to civilian life, sleep issues, or Post Traumatic Stress. iRest

Trauma Informed Yoga
Yoga protocol that may be of assistance for those suffering from Generalized Anxiety Disorder (GAD), Panic Disorder (PD), Post Traumatic Stress Disorder (PTSD), and/or acute cumulative stress. The focus of this practice includes applications of ancient yoga philosophy and practices as well as the Polyvagal Nerve theory and other neurophysiological principles. This methodology is currently employed in hospitals, in-patient psychiatric units, addiction recovery programs, schools, healthcare facilities, Yoga studios, and prisons as stand-alone programs and as a complementary modality in an integrative healthcare setting. Research behind this protocol Sundara Yoga Therapy

Pelvic Floor Yoga ™
Pelvic Floor Yoga ™ is a blend of education about the pelvic floor muscles regarding their function, where are they located and how do they feel in your body followed by a selection of breathing practices and yoga postures customized just for you to bring awareness and functionality for your pelvic floor.
Certified Teachers

Yoga Therapy
"Yoga Therapy is the process of empowering individuals to progress toward improved health and well-being through the application of the philosophy and practice of Yoga." - International Association of Yoga Therapists

Pain Care Yoga
Pain Care Yoga was developed by Neil Pearson a registered physiotherapist, and a certified yoga therapist in Penticton, BC, Canada who is also an educator: Clinical Assistant Professor at University of British Columbia, faculty with the BC Medical Association enhancing knowledge and clinical practice of primary care MDs, and a faculty member in five yoga therapist training programs.

Functional Yoga Therapy
"Functional Yoga Therapy merges ancient yoga techniques and modern wisdom to identify imbalances and create a unique path to healing and wellness. This approach sees the human being as an integrated body-mind-spirit system that is at its best when all three parts are in a state of dynamic balance. The goal of FYT is to guide each person to her or his own deeper awareness, greater understanding, and movement on a continuum of healing."
Maria KaliMa Mendola RN, MS (Alina's teacher)

Restorative yoga
"Restorative Yoga aims to induce a sustainable state of deep relaxation. During deep relaxation, all the organ systems of the body are benefited, and a few of the measurable results of deep relaxation are the reduction of blood pressure, serum triglycerides and blood sugar levels in the blood, the increase of the "good cholesterol" levels, as well as improvement in digestion, fertility, elimination, the reduction of muscle tension, insomnia and generalized fatigue." - Judith Hanson Lasater Ph.D, P.T. (Alina's teacher) Alina is the only London Ontario certified teacher. Restorative Yoga Teachers Directory

Divine Sleep Yoga Nidra ®
"Divine Sleep Yoga Nidra® is an eight-stage guided meditation that has the power to transform, heal and rejuvenate you at core levels. You are systematically guided on a meditative journey through your multi-dimensional self. This includes awareness and healing at each level of being (the five koshas) - physical, energetic, mental-emotional, and bliss-healing layers of your being, in order to dissolve away tensions to reveal your True Self." - Jennifer Reis (Alina's Teacher)

Yin Yoga,
Yin Yoga the fastest growing approach to Yoga practice in the world is becoming increasingly popular in Yoga studios. Targeting the connective tissues (ligaments, tendons, joints, fascia) of the hips, pelvis and spine Yin Yoga is a perfect complement to the dynamic and muscular (yang) styles of yoga that emphasize internal heat and the lengthening and contracting of our muscles.