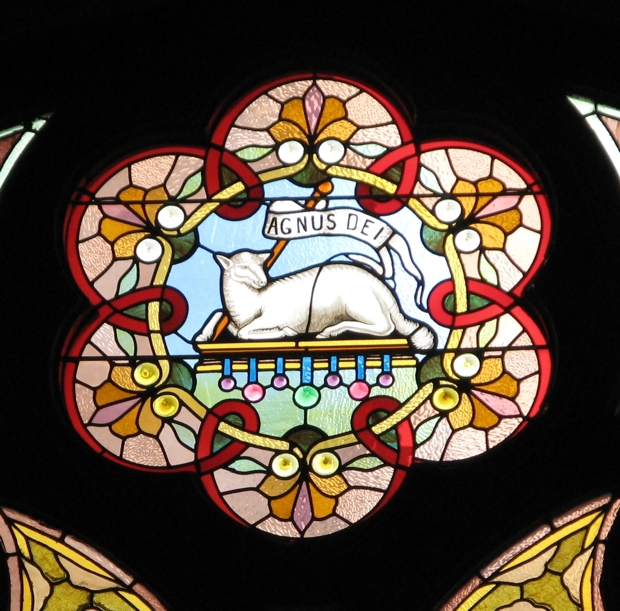 Detail from Lamb of God window in the Sanctuary (photo courtesy of D. Cuppels)

WORSHIP service JANUARY 9, 2022
BAPTISM OF THE LORD sunday


Below is a shortened version of the live 'Zoom' Sunday service, which had more music and prayers and a social time before and after.

PRELUDE:

Star of the East by G. Cooper and A. Kennedy. Jim Traquair, tenor, and Norm Abbott vocals, piano.
GATHERING AS GOD'S PEOPLE:
--Acknowledgement of the Territory:

We acknowledge that our sacred space is found in the indigenous territories of the Attawandaron, Anishnaabe, Haudenosaunee, Leni-Lunaape and Wendat peoples(commonly known as the Chippewa nation, Oneida, Delaware, Neutral and Huron peoples). With thankfulness and respect for their stewardship of creation; we seek to live into right relations with all.

--Sharing the Light of Christ
--Opening prayer and the Lord's prayer
WE HEAR GOD'S WORD: SCRIPTURE

Luke 3:13-17 and 21-23. Jesus is baptized by John.
Ministry of Music:



What Child is This? Tune is Greensleeves; text by W. Dix. Choral Scholar Rachel Cardoso, alto, and N. Abbott, piano.

WE HEAR GOD'S WORD: Reflection


WE RESPOND IN LOVE: Prayers of the People

WE WALK IN GOD'S WAY:
--Prayer of Dedication
--Hymn:
--Blessing and Commissioning

POSTLUDE:

A Little Child the Savior Came. Tune: Angelus by Georg Joseph. 1657. Norman Abbott, organ.
PLEASE CLICK ON THE FOLLOWING AUDIO FILES ONE AT A TIME,
TO HEAR THE ABOVE SECTIONS OF THE SERVICE:
Prelude hymn: Star of the East
---
Last updated:Thursday, January 13, 2022 11:36:59 AM